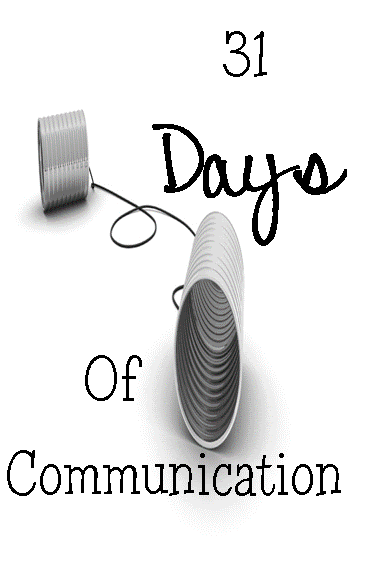 October seems to be the time when more reflection of the year takes place; a season of growth because to colder weather brings us back inside to the warmth of home; contemplation.
I'm linking up for 31 Days in October and will be talking about…
Communication! It's something that we all have to do; whether its very well or rather badly!
Some days will be a little on the meaty side. Some days just a quote or a photo.
How to join in:
Where did this idea come from?
The Nester
! Where will I be linking? With
Darcy
(My Life With 3 Barbarians).
This challenge is open to anyone that has a blog and has a passion for…or that just likes to um…ramble talk about a single subject.
Living With Sword and Coffee,
Kela